Updated on November 24, 2017
Night of Hell 2017: Live Acts und Timetable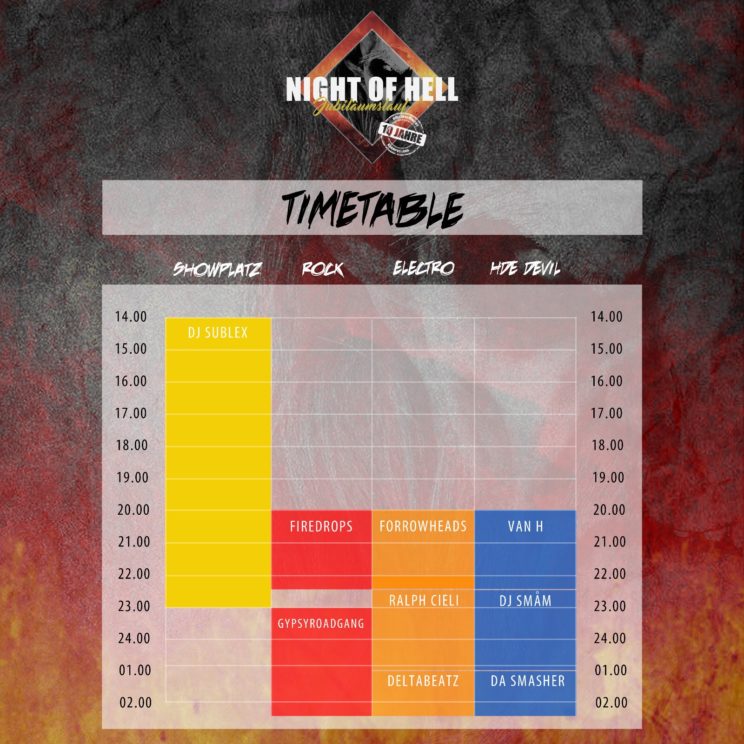 Zu unerem 10 Jahre Jubiläum haben wir mal ganz einfach alle Live Acts verdoppelt! Ingesamt werden euch 2 Bands und 7 Djs auf insgesamt 4 Bühnen einheizen! Alle Infos findet ihr hier!
Somit kann die Party nur starten! Wir sind bereit!
Ladies and Gentleman … Welcome to Night of Hell!!!!!